Protect

your GMB from Malicious User Edits, Nefarious Suggested Edits and Negative GMB SEO.

And get alerted when any of these occur.
Hi, my name is
ART

(Automated Reversion Technology)

I am just a friendly mechanized viking that is here to help you avoid one of the most dastardly things plaguing our local space at the moment: malicious GMB edits.
Have you noticed edits being suggested or made to your GMB that just are not factual or correct?
If you are in a competitive niche or large market you might be getting 5-10 of these per day, EVERYDAY! I know a bunch of our clients were and we set out to do something about it.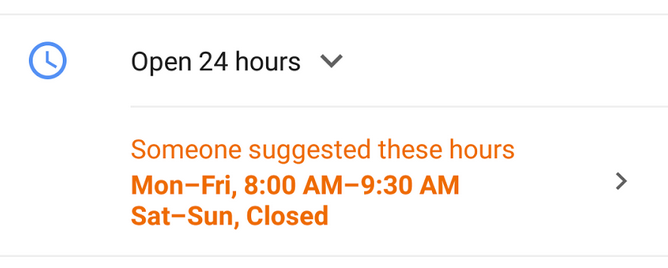 But wait, ART, how the heck is this even possible? How do they do it?
Great question!
The Google Local Guide program is the main platform abused to change competitors GMBs. Active accounts that gain more "power" and level up are used to suggest edits to the GMB, that if approved (which a lot of times happens automatically) can negatively affect the business.
Spammers are changing categories which cause rankings drops. Some of them change the hours to appear closed to visitors thus causing less conversions to come through as their potential customers seek out businesses who seem to be open. This is just the tip of the iceberg. Pesky changes take your mind off of your business and worry about babysitting your GMB account.
"Spammers are changing categories which cause rankings to drop."

- ART
Well, no more, my friends. If you join the Local Viking army you too will get your own personal ART. What do I do? Another great question.
I "lock" down the attributes of your GMB, which you can configure and customize inside of your LV dash. Then if someone tries and changes it you will get a notification. Even better, with my proprietary reversion technology, if one of the changes does get through, I will go change it back to the default setting programmatically.
Wait.... what?
Oh, you heard that right. You do not need to lift a finger. I detect the change in your system and change it back before your business is negatively affected. I am literally the difference between losing local GMB rankings and potential conversions because your listing is being manipulated by the bad guy, and making sure your details are always correct so it will be business as usual. So, don't stress. Do not fret.
You pay attention to running your business and I will make sure your listings stay safe and factual so your lead flow is not interrupted.